100% Customized Curriculum Website
Allow easy access to the curriculum in one user-friendly, stylized interface.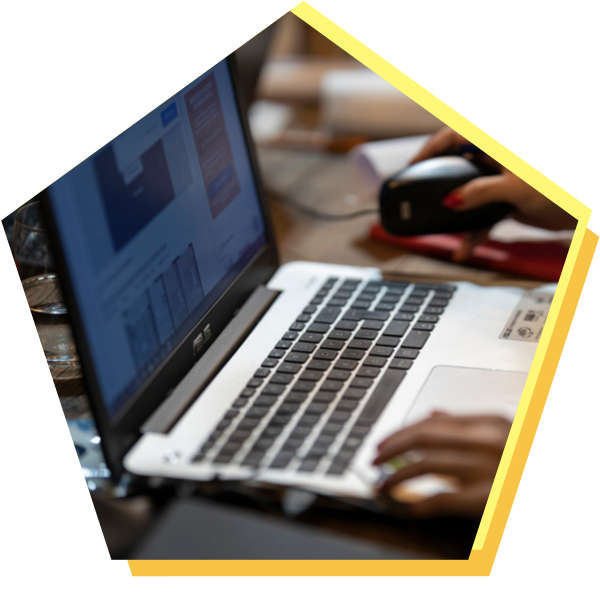 eCurriculum not only helps with masterful curriculum mapping and management, but also automatically generates curriculum websites. Display your curriculum concepts in a packaged website format with a modern, elegant layout that is customized with your program's colors. The top bar will feature the school's logo, as well. Any changes to the curriculum are automatically updated on the website.
In the website, an intuitive tree-hierarchy structure offers easy navigation. Select a concept from the tree, whether a year, course, objective, session, etc. to view a page dedicated to that concept.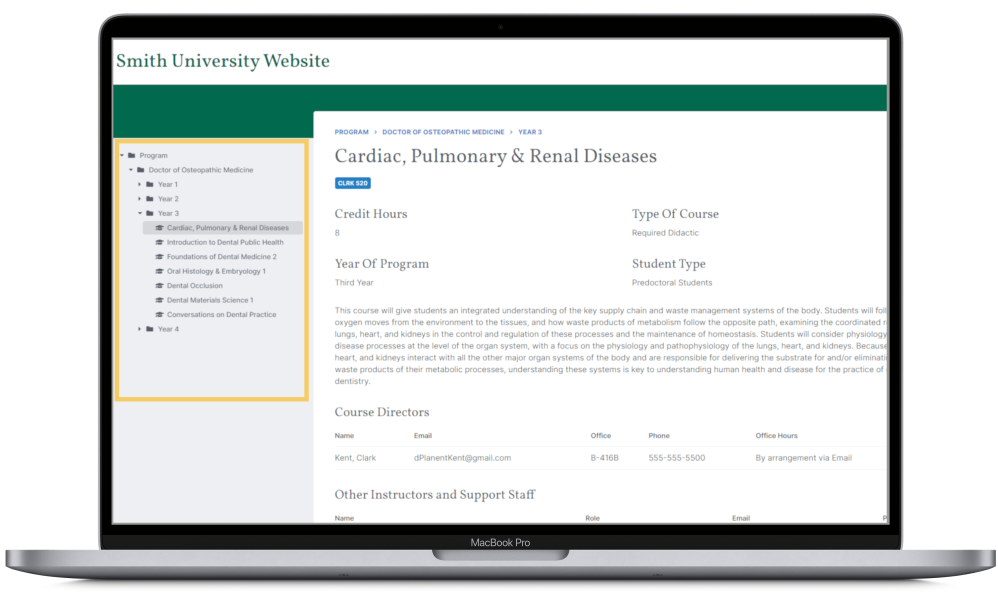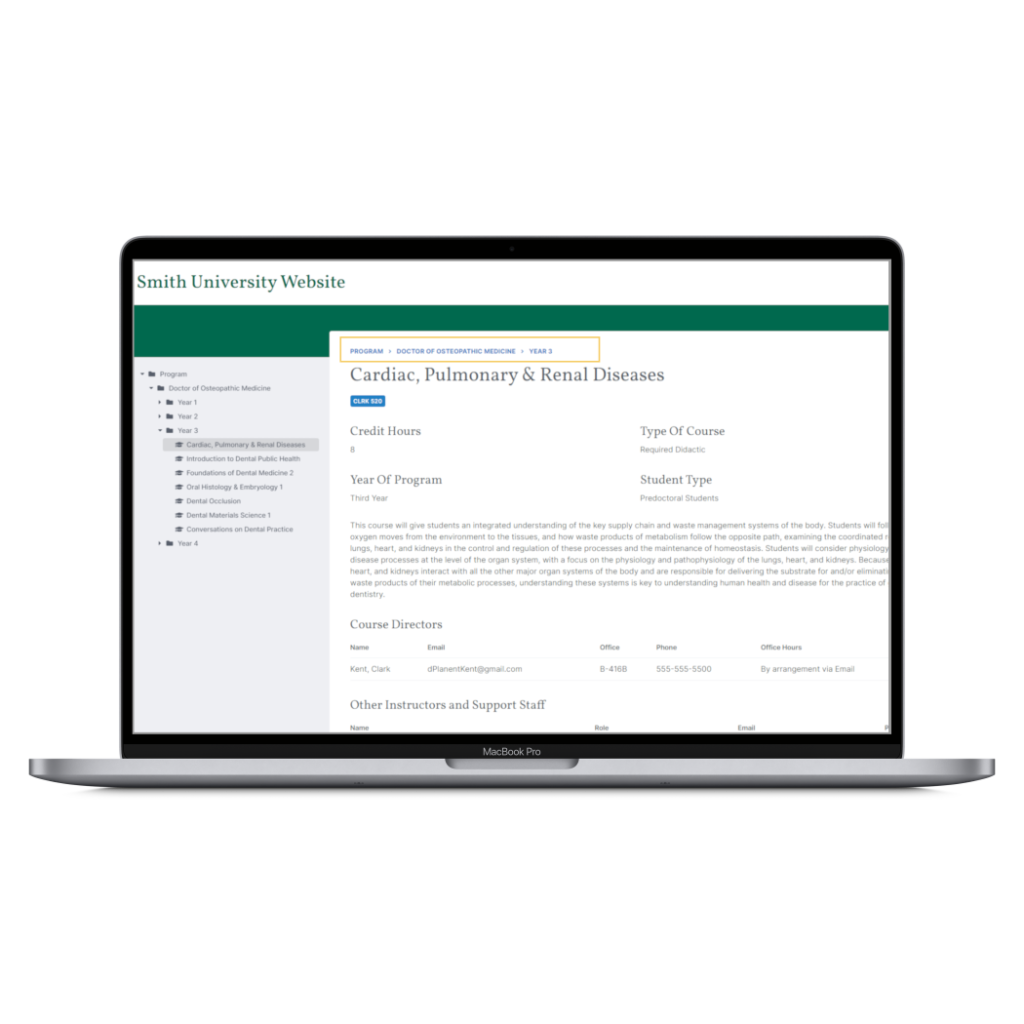 Users may also navigate using a breadcrumb trail, which shows only each step of the tree structure for the concept being viewed. Use this structure to back up from a session to the whole course or even the whole year.
Information Display
The page for each concept displays all related information such as alignments, objectives, scheduling information, sessions of that course, and associated assignments or data.
Customization
These displays can also be customized to accommodate any custom fields or implementations from eCurriculum so that even program-specific types of data are included.
Hyperlinks
The pages include hyperlinks to other pages; from a course page, view the page for an associated alignment or session with one click.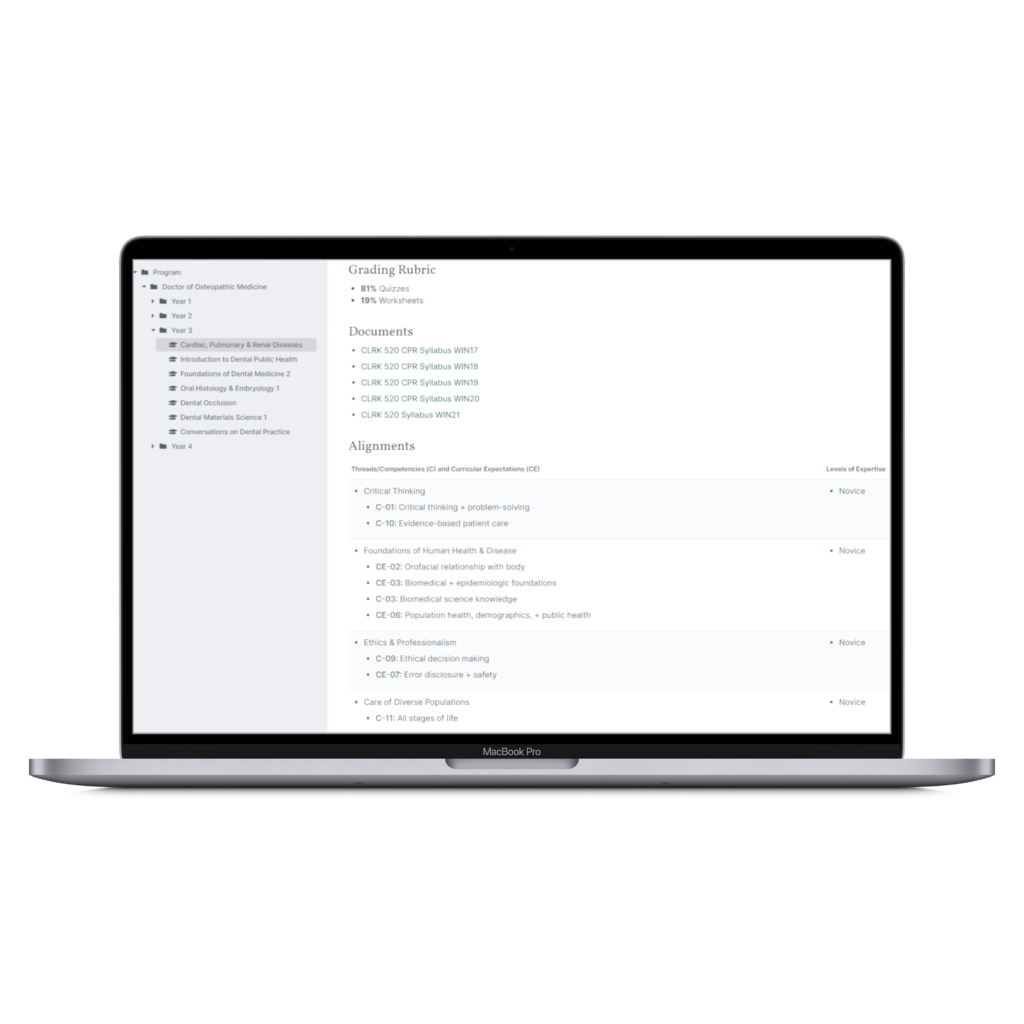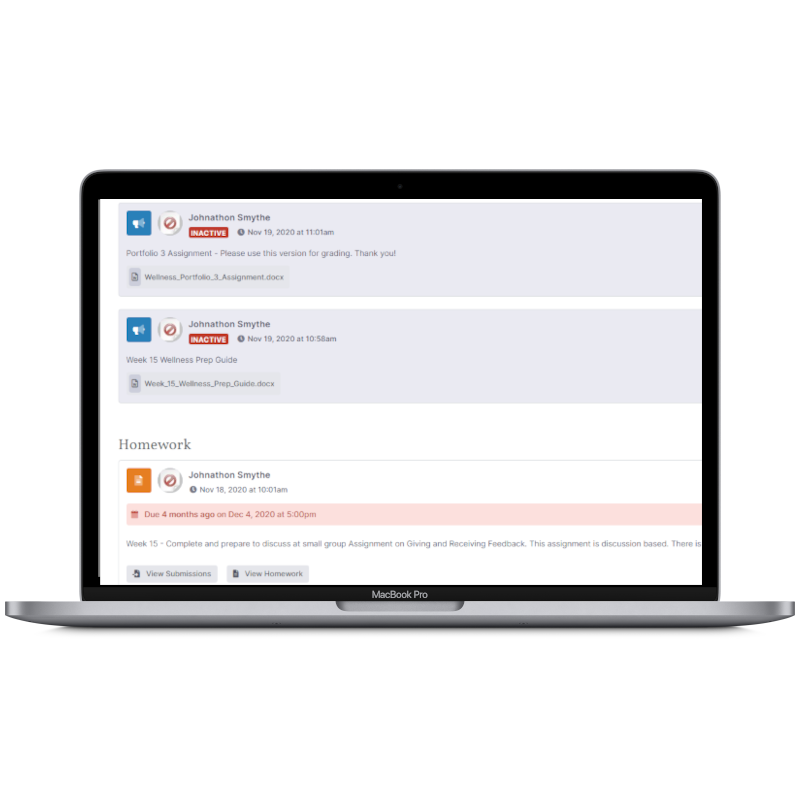 The curriculum website integrates seamlessly with the eduCATE feed and curriculum calendar. View associated sessions in eduCATE or courses from the curriculum calendar. Jump to a concept page in the curriculum website from an announcement, assignment, or event and vise versa – from a concept page, view associated announcements, etc.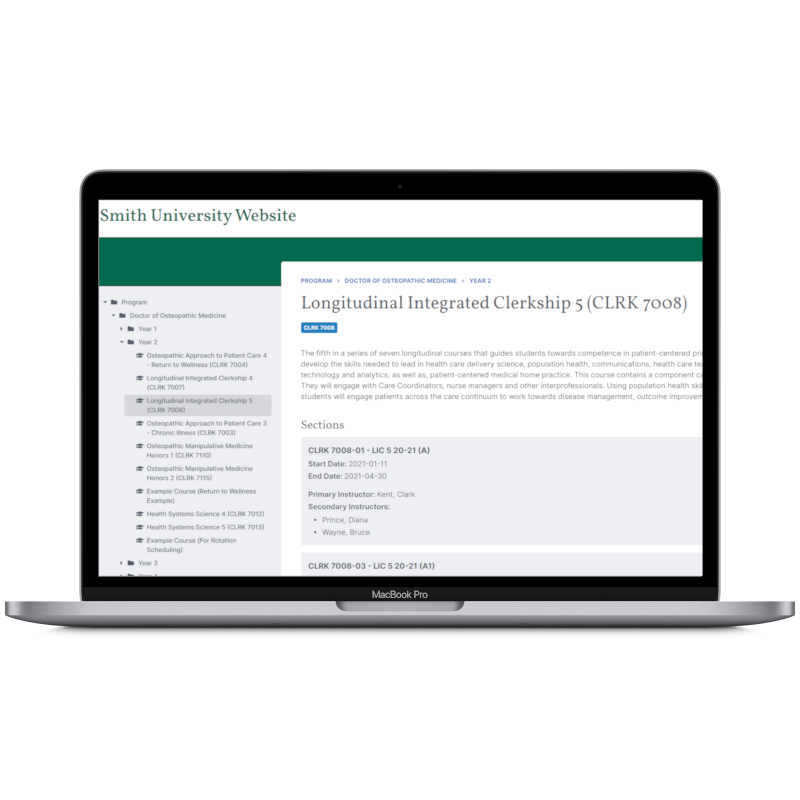 Curriculum websites are helpful not only for users of the system; public-facing links can also be created to share the curriculum with users outside of eMedley. With its incredible level of detail and style, the curriculum website is a wonderful way to show the program's curriculum to any interested parties.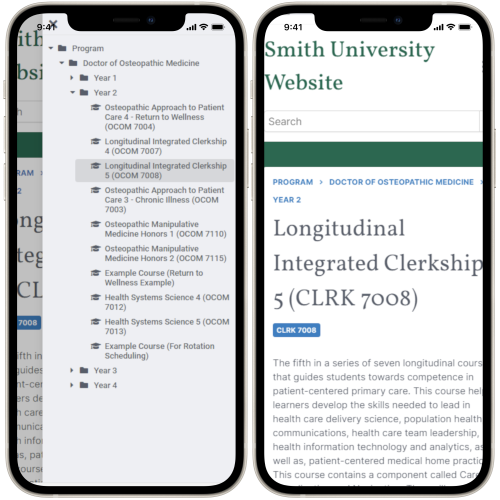 The websites are also mobile-friendly with fully functional and responsive mobile browsers.
Find out how eCurriculum can improve your school's curriculum mapping efficiency and provide insights on your curriculum's gaps and overlaps.